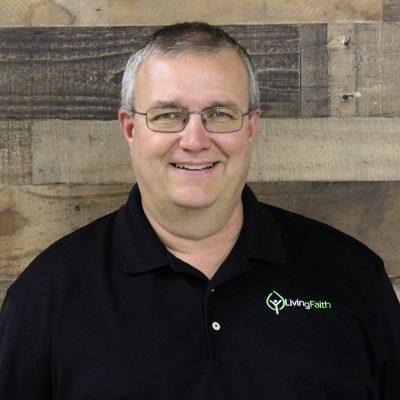 Greg is a lifelong resident of Ohio County and is married to his wife Sandy, an Owensboro native. Greg and Sandy have two daughters, McKaylah-Jo and Taylor. Greg is a graduate of Ohio County High School and received his B.S. in Agriculture and his M.A. in Education from Western Ky University. After one year at Logan County High School, Greg has been teaching agriculture and serving as an FFA advisor at Ohio County High School ever since.   Greg accepted the call to pastor in the Fall of 1996 and began pastoring at the Brooklyn Baptist Church in the Spring of 1997. When his home Church, New Harmony Baptist, was destroyed by arson in 1999, Greg returned home to lead them in a rebuilding project and continued to pastor at New Harmony for another 10 years. He then served as Pastor of the Ridgecrest Baptist Church in Beaver Dam for four years and has been serving as Pastor of Living Faith since July of 2014. Greg received his Diploma of Pastoral Ministries from Seminary Extension. Greg and his family reside on their farm that has been a part of their family for over 100 years. Greg enjoys raising cattle, and has always had a great love for the outdoors. Greg has a special heart for family ministry and loves to see lives changed through the power of the Gospel.
Josh and his wife Kansas, have been serving at LFBC since April of 2015.  Josh and Kansas are both from Ohio County, graduates of Ohio County High School, and were married in July of 1997.  Josh is a 2013 graduate of Luther Rice University and Seminary where he completed his Bachelors of Arts in Religion and Ministry (BARM).  Josh served in a Youth Ministry position at Concord Missionary Baptist Church and as Youth/Worship Pastor at East Hartford Baptist Church from 2008 – 2015.  Josh surrendered to the ministry in 2010, was licensed to the Gospel Ministry in January 2011,  and was ordained a Minister of the Gospel in January 2012.  Josh's secular employment is with ProLift Industrial Equipment where he serves as the Sales Manager.   Josh and Kansas have 4 sons:  Lucas, Ethan, Nathan, and Ross.  Josh and Kansas have a heart for missions and have been on short term mission trips to both North Africa (2003, 2007) and Haiti (2010, 2012).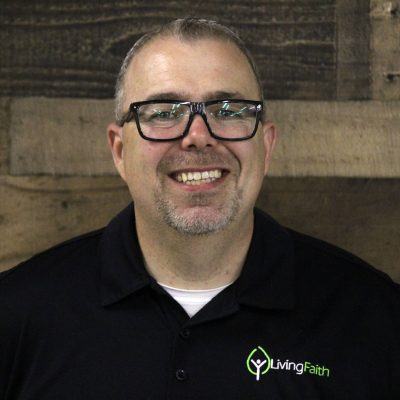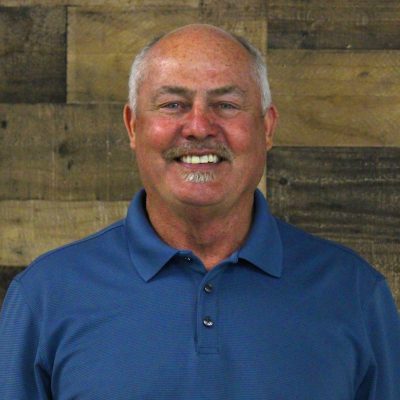 Steve is a native of Campbellsville Kentucky and a graduate of Campbellsville High School. He attended Campbellsville College where his father was a professor. Steve transferred to Western Kentucky University where he met his wife of 37 years, Terri Baker Kibbons. They have 2 grown children, Jacob Kibbons and Jasmine Kibbons Jenkin, their precious spouses Star Kibbons and Nathan Jenkin, and 7 adorable grandchildren. Steve was called into Bi-Vocational Music Ministry in October of 1988 and has been serving Living Faith as a charter member and Worship Leader since it began in 1997. Steve is retired from Aleris International. Music is a passion that feeds Steve's spiritual being but he also love the outdoors, hunting, fishing, boating, just about anything it involves including quality time with family and friends.
Nathan joined the Living Faith staff in the Spring of 2017 as Pastor of Growing Ministries. After serving the church in many capacities since he and his wife Sheena joined in 2010, Nathan surrendered to the ministry in the Fall of 2015 and was licensed to preach the gospel in March of 2016 and ordained in August of 2017. God has given him a passion for both Discipleship and Fellowship that he uses to oversee our Sunday School, Growing Academy on Wednesday Evenings & the Life Group Ministry.  Nathan's secular employment is with ProLift Industrial Equipment where he serves as an Account Manager.
  Nathan is the co-leader of Man Up Monday and enjoys spending time serving at St. Benedict Men's Shelter and Friends of Sinners in Owensboro. His heart for continued growth is leading him to seek a diploma from Seminary Extension and is currently enrolled.  Nathan and his wife Sheena both enjoy serving at Living Faith and their limited free time is spent with their family or traveling. A favorite activity is finding new and interesting restaurants to experience with close friends.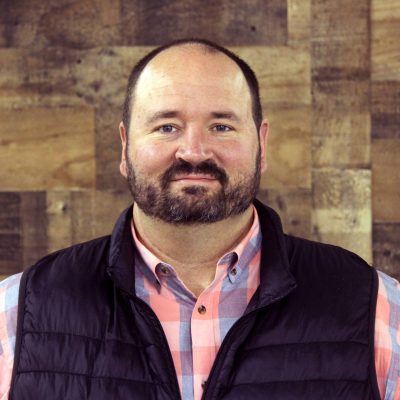 Adam is a native of Owensboro Kentucky and was a charter member of Living Faith Baptist Church. He married his wife Victoria in 2018 and they reside in Owensboro, KY.  Adam a 2012 graduate of Apollo High School and a 2015 graduate of Campbellsville University.

Adam accepted his call to ministry at the age of 15 at Camp Schaffer in Pellville, KY. Adam has been the Youth Pastor at Living Faith since May 2017 and was ordained in August of 2017. Adam's secular employment is with Century Aluminum where he serves a Compensation & HRIS Specialist. Adam has a heart for missions as he has served both throughout the country and internationally on short term mission trips.
Tim and his wife Erica are both natives of Ohio County. They have 2 daughters, Geyna and Tori who assist them in all aspects of Ministry. Tim is a graduate of Ohio County High School and has an Associate in Arts from the Owensboro Community College, An Associates in Applied Science from Hopkinsville Community College, and has completed the tool and die maker's apprenticeship program at Premium Allied Tool. Tim's secular employment is as a machinist at McHenry Brass. 
Tim's ministry experience began in 2000 at Cedar Grove Baptist Church, where over the next 12 years he served in all aspects of children's ministry, youth ministry, Sunday school, and served as a deacon for 8 years. In 2013, he accepted a call from Ridgecrest Baptist Church to be their Minister of children and youth. Tim was ordained as a pastor in August of 2014 and is currently taking seminary classes through Seminary Extension. Tim and his family live in the Sunnydale area on the outskirts of Hartford and he enjoys music, sports, reading, and spending time with his wife and kids. Tim has a passion for children's ministry and has a deep desire to see young people come to know Jesus as their Lord and Savior.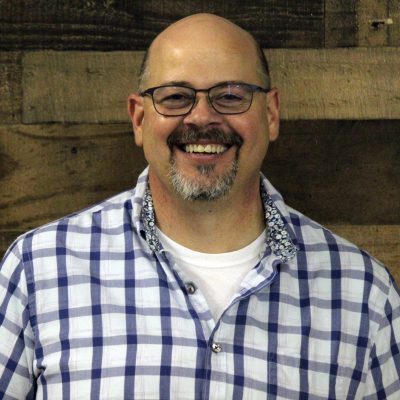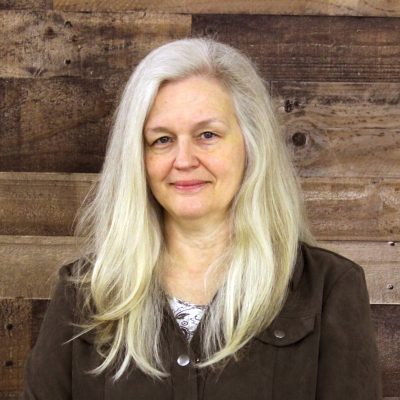 Kathy and her husband Jack have been members of Living Faith since April of 2014.  Jack and Kathy were married in March of 1997 at the church where they met in Orange City, Florida and they moved to Kentucky in October, 2003. Kathy has previously served as a Church Treasurer at Orange City United Methodist Church, as a Church Secretary at Pine Ridge Fellowship in Deltona, Florida and Eaton Memorial Baptist Church in Owensboro. She also has worked in several law offices in both Florida and Kentucky.  Kathy is also currently employed by the Ohio County Attorney's Office as a legal secretary.  
 Kathy serves alongside her husband, Jack, on the leadership team for the Celebrate Recovery ministry that they have been involved with since July 2009.  Kathy also serves on the Board of the Owensboro Emmaus Community as Treasurer and is active in the Owensboro Emmaus Community.  Jack and Kathy have a blended family of five grown children and have six beautiful grandchildren.